ROBERTO LOVATO is the author of Unforgetting (Harper Collins), a "groundbreaking" memoir the New York Times picked as an "Editor's Choice." Newsweek listed Lovato's memoir as a "must read" 2020 book while the Los Angeles Times listed it as one of its 20 Best Books of 2020. Unforgetting was also shortlisted for the 2022 William Saroyan International Prize for Writing. Lovato, a Visiting Assistant Professor of English at the University of Nevada, Las Vegas, is also a journalist whose work has appeared in the New York Times, the Boston Globe, Guernica,  Le Monde Diplomatique, La Opinion, Der Spiegel and other national and international media outlets. A recipient of a reporting grant from the Pulitzer Center, Lovato has reported on numerous issues—violence, terrorism, the drug war and the refugee crisis—from Mexico, Venezuela, El Salvador, Dominican Republic, Haiti, France and the United States, among other countries.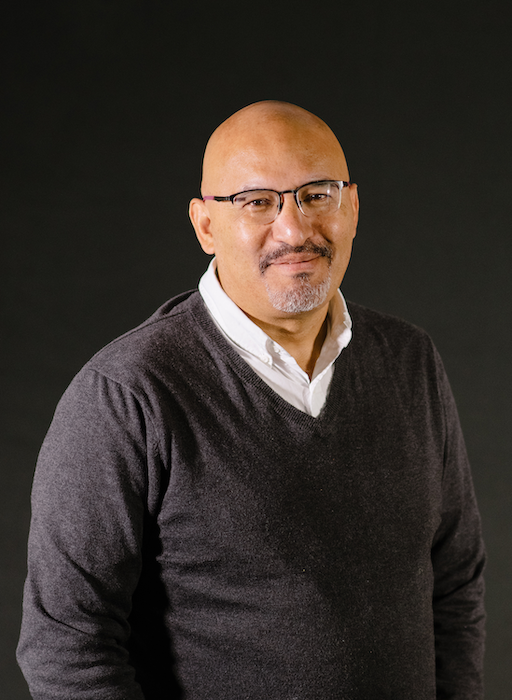 Unforgetting:
A Memoir of Family, Migration, Gangs, and Revolution in the Americas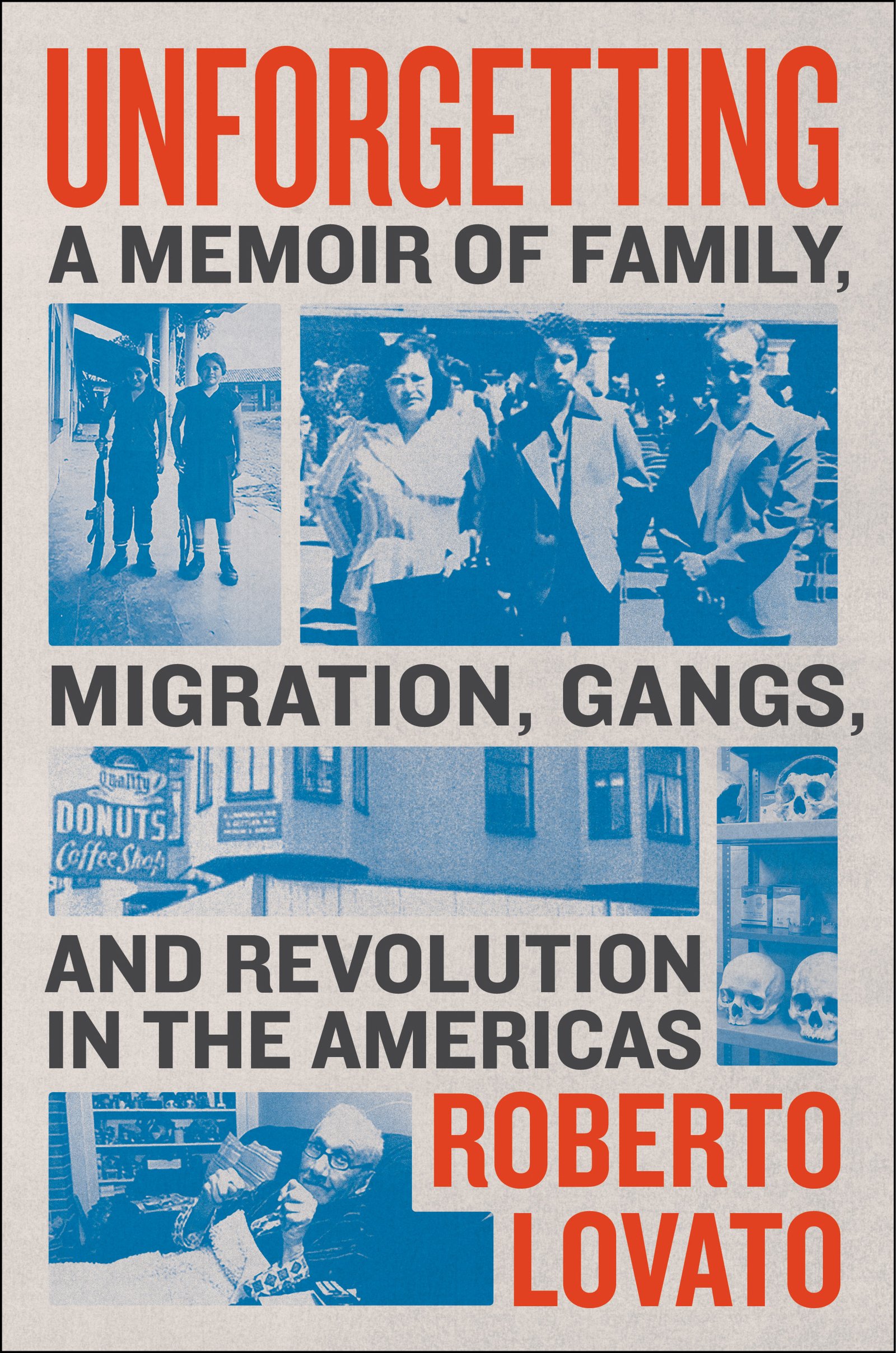 An urgent, no-holds-barred tale of gang life, guerrilla warfare, intergenerational trauma, and interconnected violence between the United States and El Salvador, Roberto Lovato's memoir excavates family history and reveals the intimate stories beneath headlines about gang violence and mass Central American migration, one of the most important, yet least-understood humanitarian crises of our time—and one in which the perspectives of Central Americans in the United States have been silenced and forgotten.
What others are saying about Unforgetting
"Groundbreaking…. A kaleidoscopic montage that is at once a family saga, a coming-of-age story and a meditation on the vicissitudes of history, community and, most of all for [Lovato], identity."
Carolyn Forché, New York Times
"In a memoir that is at once profoundly personal and historically significant, accomplished journalist and scholar Lovato digs deep into his own troubled past to embark on the superhuman task of 'unforgetting' the tortured history entwining his family, El Salvador, and the United States Of América. In short, powerful chapters narrated in a fervent first-person voice, Lovato deftly guides the narrative from the 1930s when his father was a child during the brutal U.S.-backed Martínez dictatorship to the 1970s on to 2000...to California during El Salvador's Civil War and the L.A. riots, and the present, when his father is an elderly man with dementia and Lovato is a professor supporting gang rehabilitation and a new Central American Studies degree program, while gang members are declared terrorists and Central American refugee children are jailed in Texas. Lovato braids together multiple points of view as he relates gripping true stories populated by heroic, doomed, resilient, and unforgettable characters who shine in their humanity, hope, and endurance. This mix of memoir and history is an essential chronicle, solidly researched and carefully sourced, and enriched with some poetry and plenty of hard-won wisdom."
The specter of a tattooed Salvadoran threat is one of many myths that Lovato seeks to correct or dismantle in "Unforgetting."... But it is arguably the simplest that he tackles. Throughout this panoptic personal narrative, Lovato aims to reframe Salvadoran American identity itself. And at a crucial national moment, he also reminds us that diaspora Latin Americans in the United States — such as himself, such as myself — share a collective experience marked by historical trauma but also enormous wells of resilience. We might represent, he argues, a case study in how to deal with pervasive inequality in the United States right now.
Daniel Hernandez, The Los Angeles Times
"Journalist Lovato's raw memoir moves from his youth in 1970s California to his time in war-torn El Salvador. He writes unflinchingly about extreme poverty and the trauma of violence and war in a way that is at once extremely personal, expansive and timely."
"Roberto Lovato, who is helping to spread more "powerful, beautiful, and inspired" stories, explores US culpability in Central America in his new memoir...Through searing yet elegant prose, Lovato explores his family's history and uses his extensive reporting on gangs and mass graves in El Salvador, and on migrants at a detention center in South Texas, to shed light on the cycle of trauma and violence that El Salvador — and Central America at large — seems to be trapped in.
"Lovato is committed to unearthing the stories of his family's homeland...In "Unforgetting," Lovato details how American policies have for decades directly affected El Salvador. In the 1980s, the U.S. government fueled a civil war in the country that lasted for 12 years and killed over 75,000 people.
"Unforgetting is unforgettable. This beautiful book teaches an essential history that you may not know but which all of us desperately need in order to understand the society in which we live. A finely woven tapestry of inheritance, culture and love enmeshes the reader from the first page. This story of Latinidad in the United States is specifically Salvadoreño yet sits in a breathtaking archipelago of communities and histories on and across borders. With marvelous, intimate storytelling Lovato's coming of age story displaces ugly myths about Central America and its gangs with the truth of what made America, beginning with the ongoing violence of conquest and culminating with the gorgeous repetition of freedom dreams."
Imani Perry, Hughes-Rogers Professor of African American Studies at Princeton University, author of  Looking for Lorraine, Breathe: A Letter to My Sons
"Mainstream media and U.S. political discourse have perpetuated a single message about Salvadoran men: they are irredeemably violent criminals. Such simplistic portrayals not only uphold the myth of U.S. innocence, but also deny Salvadorans' complex moves to resist and battle injustice. In Unforgetting, Roberto Lovato dives with eyes wide open into his family history, taking readers through a painful labyrinth of violence that lays bare the profound multigenerational consequences—individual and collective—of state terror. The memoir's complicated truths that shine through in moments of trauma, sorrow, strength, and tenderness provide glimpses into more authentic versions of Salvadoran masculinities. In a moment when Salvadorans are still fleeing their country only to be separated from their children and caged in U.S. detention centers, we cannot afford to ignore the critical lessons in Unforgetting."
Leisy J. Abrego, award-winning author of Sacrificing Families and Chair of UCLA's Department of the Cesar E. Chavez Department of Chicana, Chicano and Central American Studies
"Salvadorans are "a people in the constant motion of overcoming," Roberto Lovato writes in his pivotal debut Unforgetting. In it, he runs a machete through himself and his family's history—the 1932 Matanza, the 1980s civil war, and our present-day struggles with gang-violence and migration. With raw honesty, Lovato partakes in a much-needed excavation of what it means to be "Salvadoran"–and "American"– in this world. Unforgetting is an opening, a tear in the cloth, we Salvadorans must speak through."
Javier Zamora, author of Unaccompanied
"There has never been a book about the Latinx experience quite like Roberto Lovato's 'Unforgetting.' Here is a voice that is outraged, philosophical, thoughtful, blunt, emotional, and, above all, fiercely independent. In this illuminating and insightful memoir, Lovato journeys into the underworlds of the fraught history of El Salvador, and his own California upbringing, and finds injustice, resistance, and hope."
Héctor Tobar, New York Times bestselling author of Deep Down Dark, The Barbarian Nurseries and The Tattooed Soldier
"Journalist and activist Lovato delivers a memorable indictment of the civil war in Central America that drove a wave of migration to the U.S.—and spawned gang warfare in the new country... A provocative, revealing work of journalism that explains gang behavior but does not idealize it."
Kirkus Reviews
"For generations, from McKinley to Trump, the United States has cast a shadow of exploitation and counter-revolution over Central America. In this stunning tale of love and horror, the journalist Roberto Lovato recounts how his own family history, from the indentured Salvadoran countryside to the burning streets of Los Angeles, has been shaped by resistance to yanqui violence."
Mike Davis, author of City of Quartz and Set the Night on Fire: L.A. in the Sixties
"What is Unforgetting—a coming of age story, a thriller, a slice of hemispheric history? All I can say for sure is that it's both gripping and beautiful. With the artistry of a poet and the intensity of a revolutionary, Lovato untangles the tightly knit skein of love and terror that connects El Salvador and the United States. This book is an eye-opener into a world Anglo-Americans have been taught is enemy territory."
Barbara Ehrenreich, author of Natural Causes and Nickel and Dimed